Driving their message home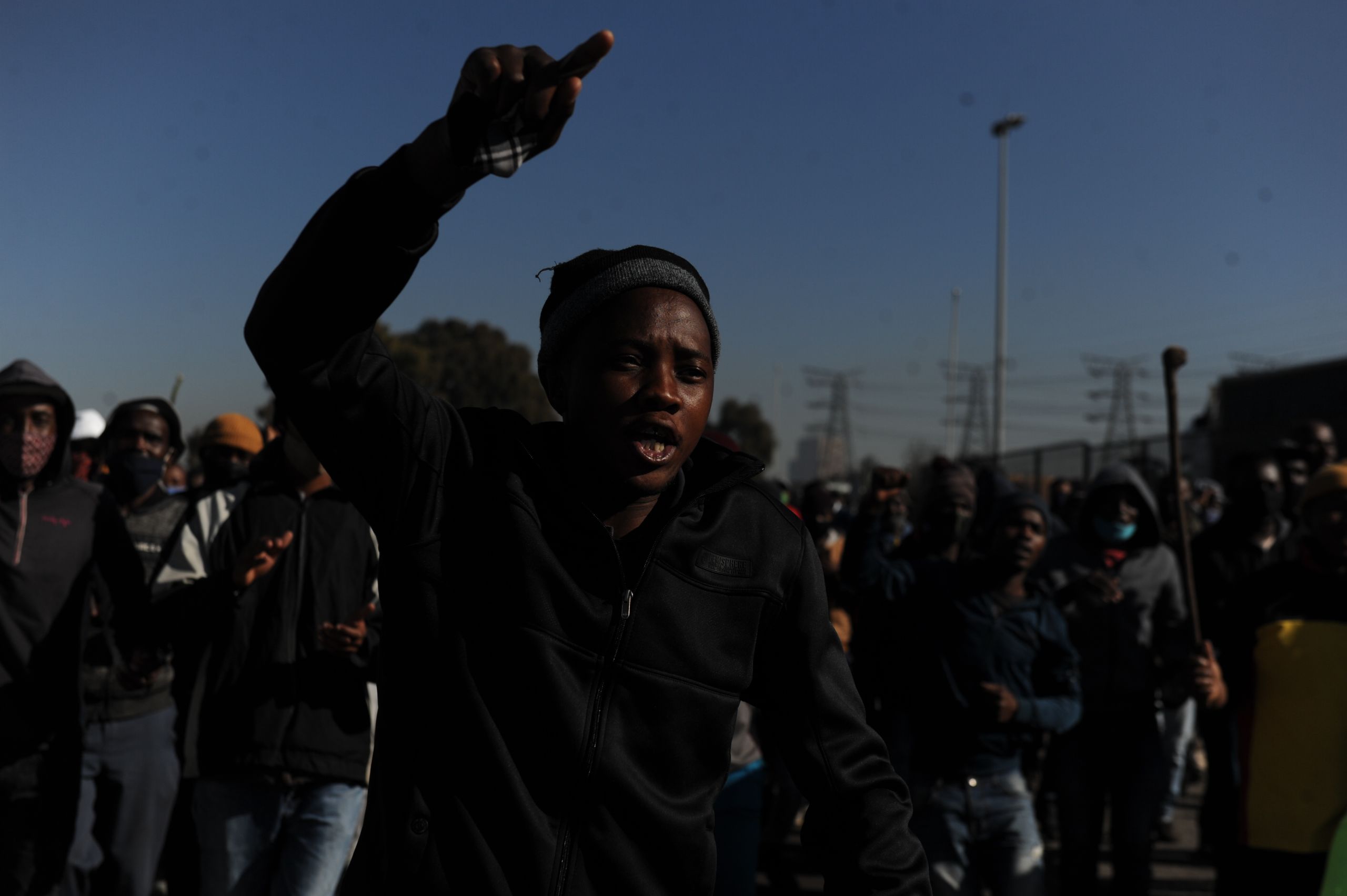 When South Africa's truck drivers embarked on a strike in the dead of winter in 2020, they were not just demanding more money. Their demands were far more nuanced, far more dangerous, and were borne out of years of frustration with the trucking companies and the country's neighbours.
Truck drivers were protesting against the employment of foreign truck drivers.
South African truck drivers sing and chant during a protest outside the City Deep Truck Stop in Doornfontein, Johannesburg.

Pictures: Rosetta Msimango/City Press
But the strike is about so much more, and comes at a time when their families are hungry, the Covid-19 coronavirus has all but decimated an already fragile economy, and old memories of xenophobia and violence resurface.
As the transport department focuses its attention on the taxi industry, which has demands of its own, the truck drivers threaten to bring the economy to its knees.
City Press journalists Palesa Dlamini and Molebogeng Mokoka, and photographer Rosetta Msimango go beyond the picket line.
---
Behind the wheels of these enormous vehicles transporting fuel, food, goods and other products are ordinary people from all walks of life, many of whom are just trying to make ends meet. These are their stories.

---
Somewhere beyond the picket line is the official one: the one that is being held by the trucking companies and the government officials, both of whom were not forthcoming with comments or solutions.

---
But the truck drivers' protests have been going on for a while. One commentator referred to it as "sporadic once-a-year havoc", but the conflict between foreign and South African truck drivers can be traced back to at least 2017.