Let's talk about sex
Frank discussions, helpful advice and illuminating insights into sex in Mzansi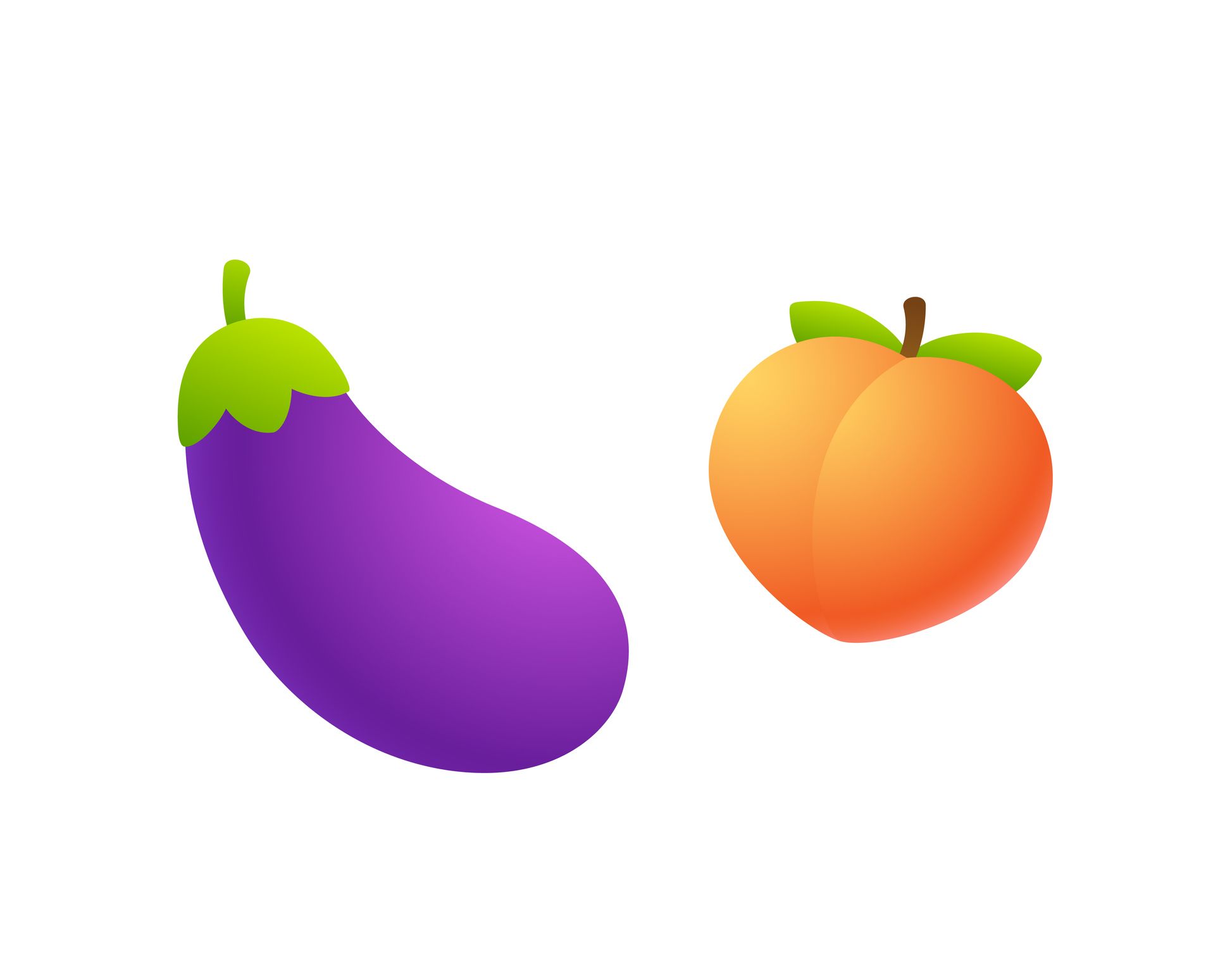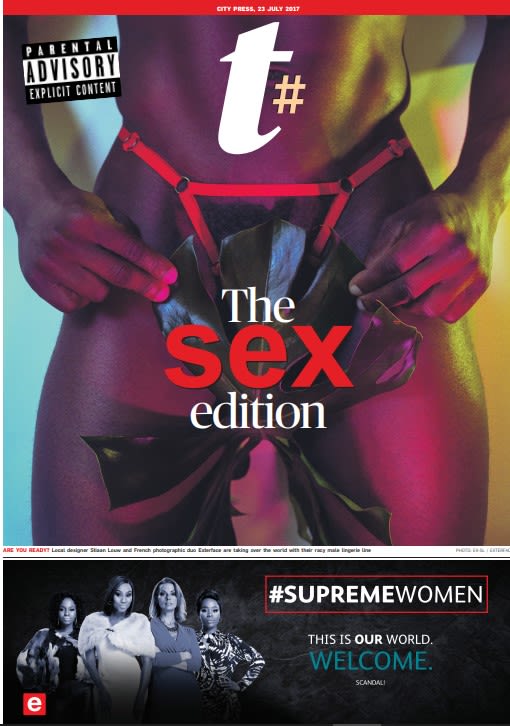 The good wife?
City Press, 14 September 2014
Talking to Venda friends at varsity, Kudzai Mazvarirwofa finds them conflicted about traditional initiation practices involving genital alteration
'The family have accused me of trying to embarrass them," says Atamisa*. "I've been told I will be a bad wife because I am too headstrong." Ludo* nods in agreement.
"Sometimes I dread going to the village. Some of the girls call us trees, just growing without discipline." The two friends, students at Wits University, say they have been in conflict with their families for choosing to go to university rather than attend a "compulsory" initiation school in Venda. A bit like in the vhaVenda novel and film, Elelwani, they find themselves forced to choose between education and culture. Atamisa tells me her aunt accused her of not being a virgin. Ludo quietly says she's reluctant to go to the initiation school because she doesn't want to be "violated" with possible "genital alteration".
Venda elder Lucy Muvhango says initiation schools occur in June and last between seven and 14 days. They are taught by older women, the gogos, as is the case in similar schools in ethnic groups across the country.
Most initiation schools involve virginity tests to determine if a girl's hymen has been broken. If a girl is found to be "whole", the old women ululate. But if she is "damaged", they sound their disapproval loudly. This is followed by teachings on behaviour in male company, reproductive health, sexuality and how to run a household.
Muvhango says initiates have to avoid certain foods during initiation since these are believed to arouse them. They eat traditional foods like umngqusho (samp) and sweet potatoes to "strengthen her endurance and core". She says different forms of genital alteration are practised in different schools.
"There is a practice where females are supposed to tug on the inner labia repeatedly until it stretches to a certain length and there is another where they have to squeeze and slice the clitoris in the middle. "This ensures that the penis does not slip out during sex and that the intercourse lasts longer." She stresses that not all initiation schools practise genital alteration.
After initiation, the girls return to their families for a graduation ceremony, after which they are seen as "ripe" and traditionally ready for marriage. Atamisa and Ludo will have to face a fallout with their families and it hangs over their heads. However, not all women feel the practice is bad. Tendani Makwarera, a Venda woman who has attended an initiation school, said the classes help a girl understand how to behave in a marriage. "I had to go when I was 16 and it was compulsory. They told me that if I didn't go, then I won't know how to handle my man."
It's (c)lit!
City Press, 23 July 2017
Their feisty T-shirts, bucket hats and caps featuring slogans such as 'Millenial AF', 'No Means No' and 'Tr(eat) Me Better' have got them a lot of fans and attention. Rhodé Marshall chats to the creators of Cape Town feminist clothing brand, C(lit) Clothing, about their movement
Womxn's bodies always have been (and perhaps unfortunately always will be) treated as taboo.
Particularly our genitalia. We were raised calling it everything else but by its actual name. So, in 2017 I find myself excited that there's a fashion label called C(lit) Clothing.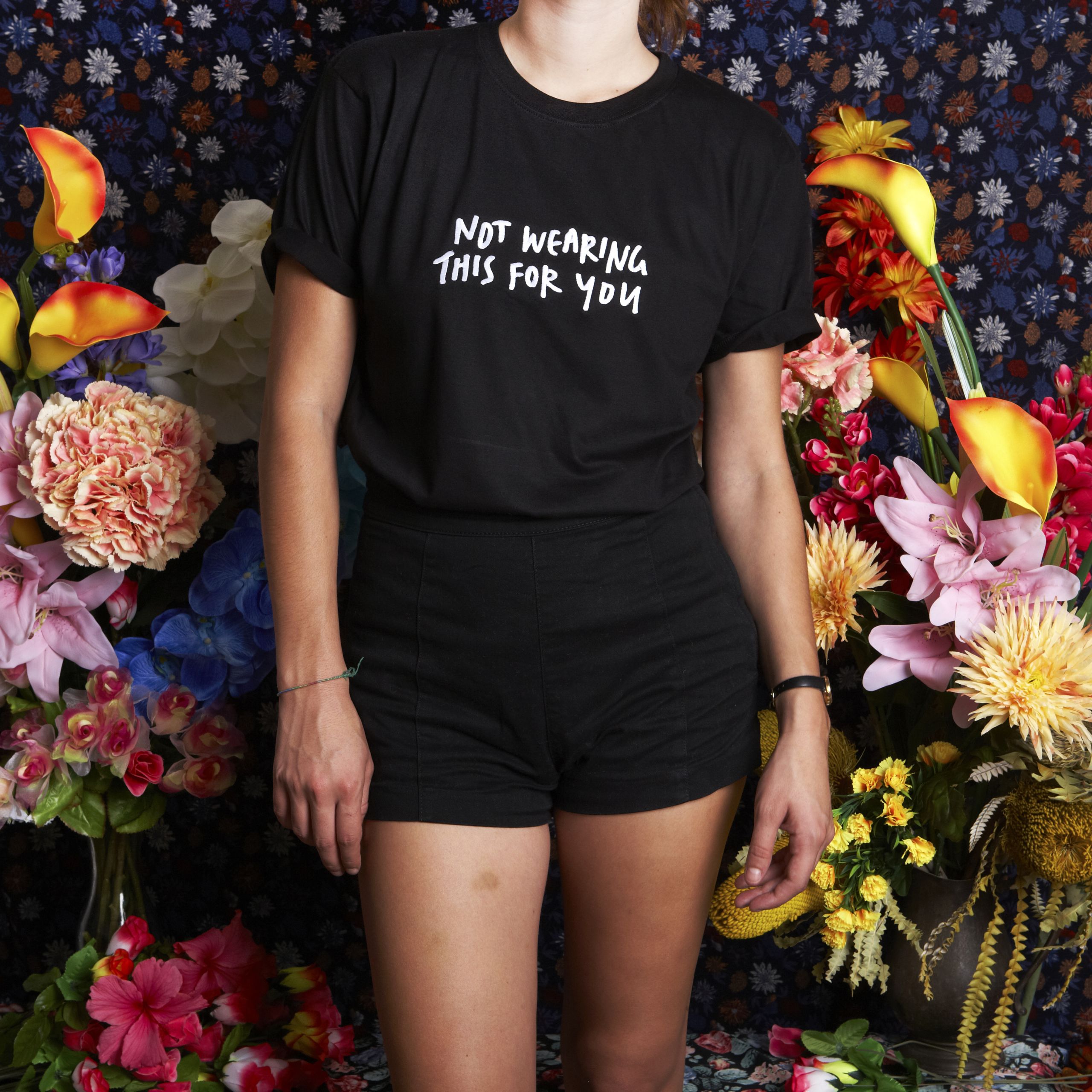 Ceil Reynecke and Sarah Zimmerman, the founders of the clothing label, created it in order to provoke the inherent sexism and patriarchal taboos of society. "Clits are normal. Clits are important. Clits are lit.
"We chose the name as a response to how we feel the clitoris has been treated as a taboo, and disregarded sexually. We are trying to normalise it," say the duo about the name for their first fashion project.
"We both studied print-making and come from an artistic background, so bringing our shared ideas and skills together seemed like a natural thing to do." Fashion has become a powerful tool for protest and driving home a taboo, yet necessary, message.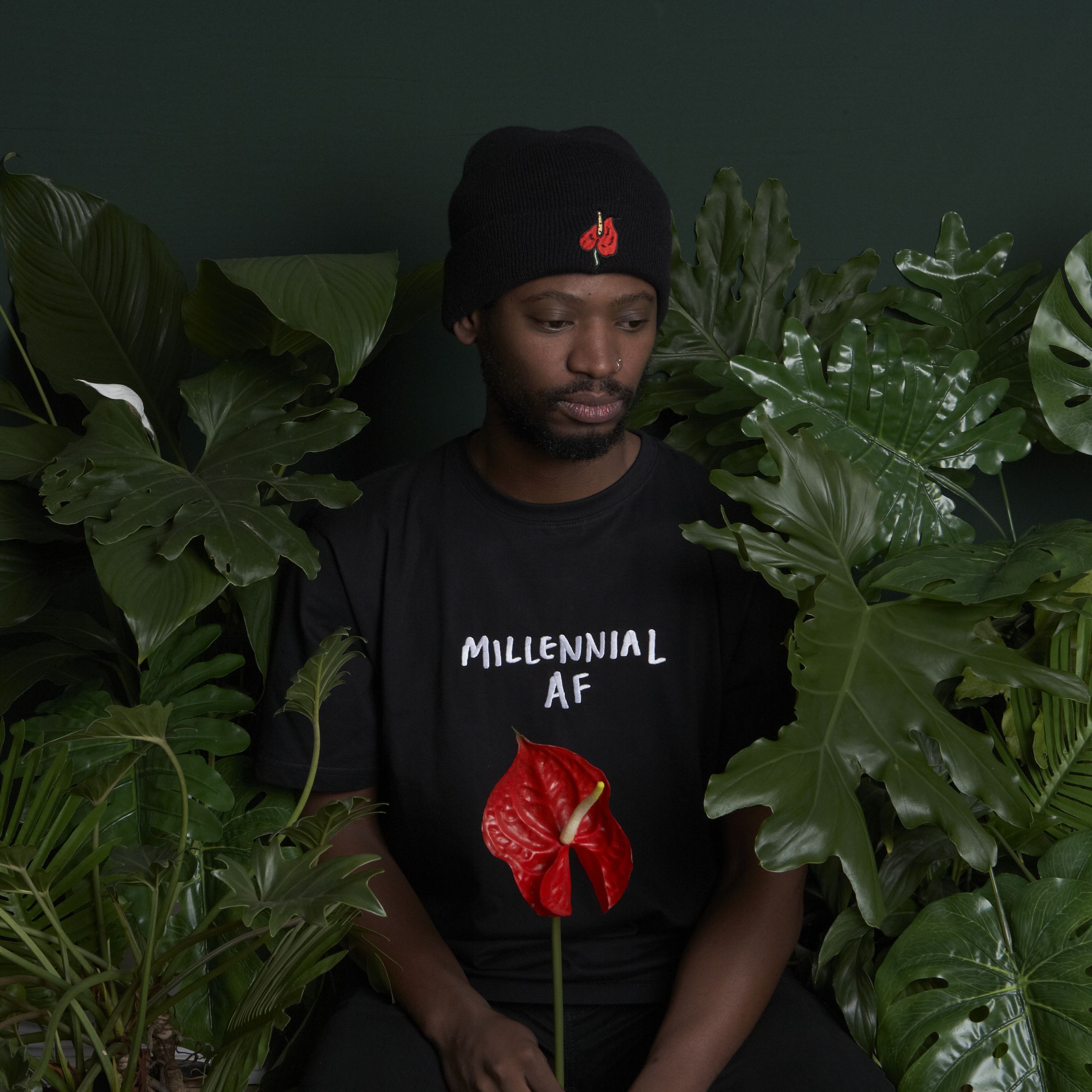 It started as a way to make strong statements at various womxn's marches around the world and has now turned into a full-blown movement evocative of the 60s and 70s, with clothing being used to mobilise activism and as a suit of armour.
Grounded in supporting womxn, there's a strong intersectionality between activism and fashion. Only a few months old, C(lit) Clothing's goal is to provide wearable social commentary – something which remains the brand's foremost aim.
"The first products we designed were illustration based, we didn't end up releasing those initially and moved on to text, as we felt using words allowed for us to communicate our message more strongly and was more relatable."
Reynecke and Zimmerman say they have recently released new merchandise which is more illustration based, but still in line with the ideals of their previous product. "Our product is aimed at challenging the hegemonic patriarchal structures that are prevalent and govern our society."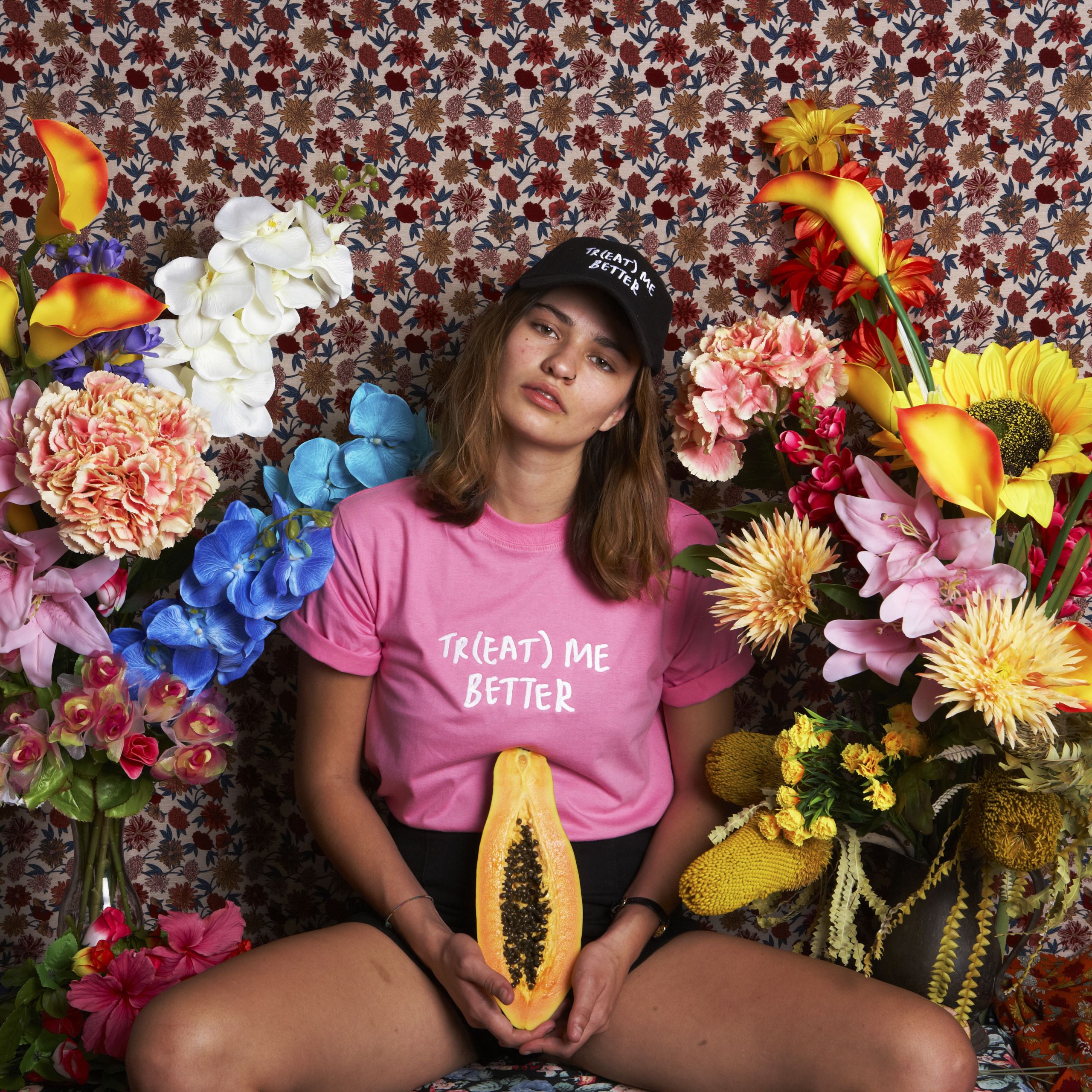 The duo, who do all the styling, photographing and designing themselves, say each design is unique and either drawn or written by hand.
After they design, they digitise the work for production. "We chose specific colours for our T-shirts, but the overall aesthetic is aimed at being minimalist and punchy."
Best of all, some of the items, including the T-shirts and caps, are designed and embroidered locally, with the pair's long-term plan being to design a full range of clothing. "We want you to be dressed head to toe in the C(lit) brand." .
Buy C(lit) Clothing at the Neighbourgoods Market in Johannesburg every Saturday, and at the Old Biscuit Mill in Cape Town. You can also purchase via their social media account at facebook.com/lit.c.lothings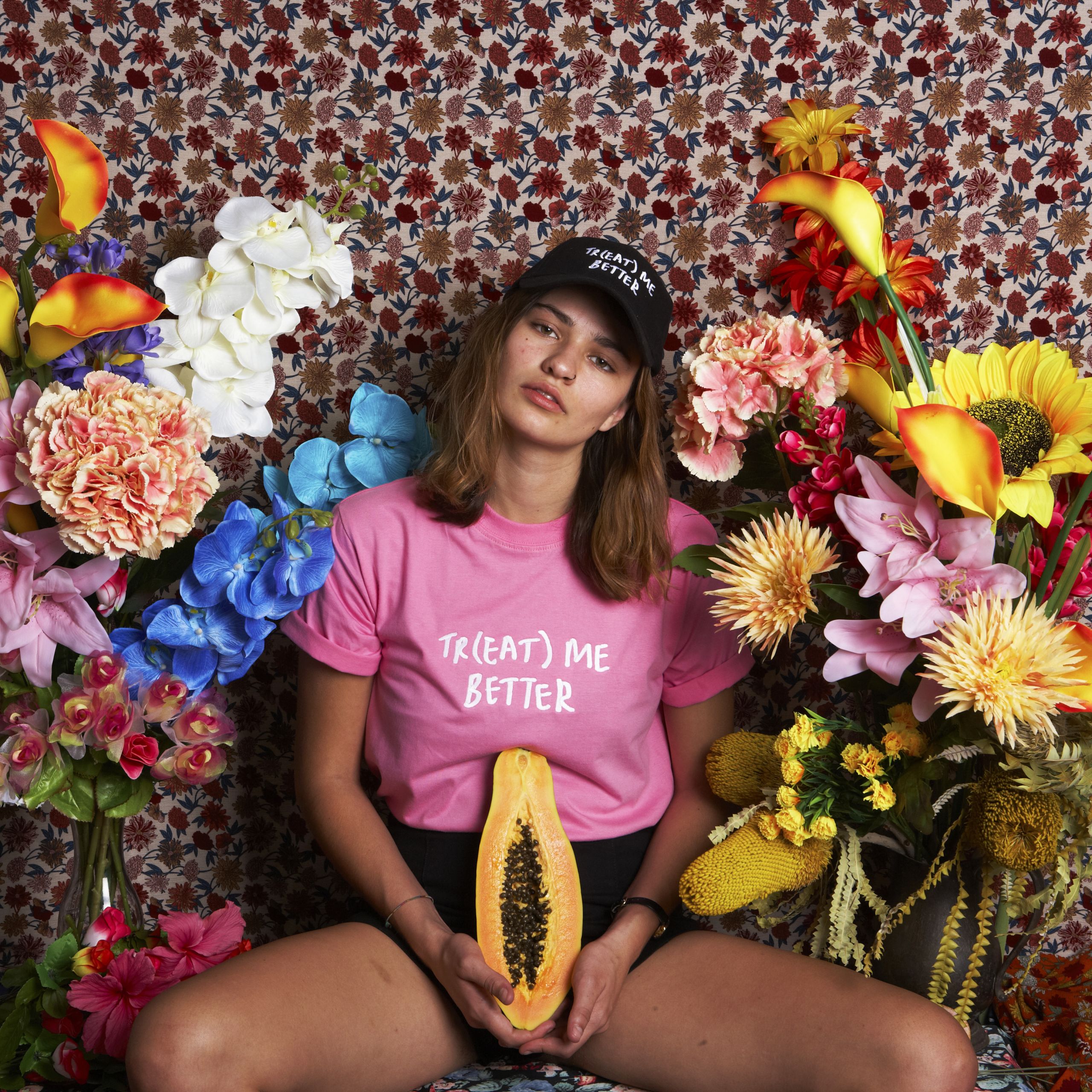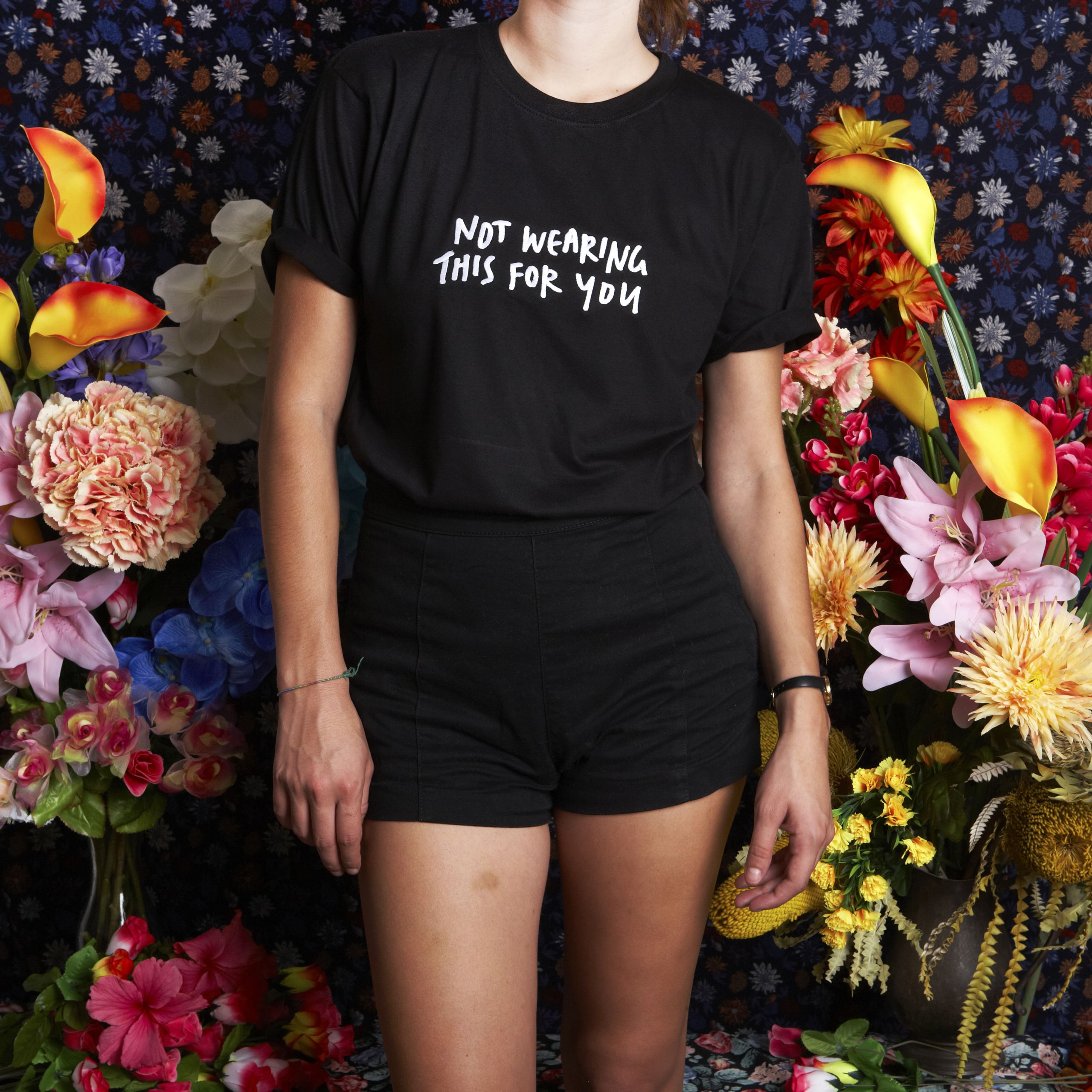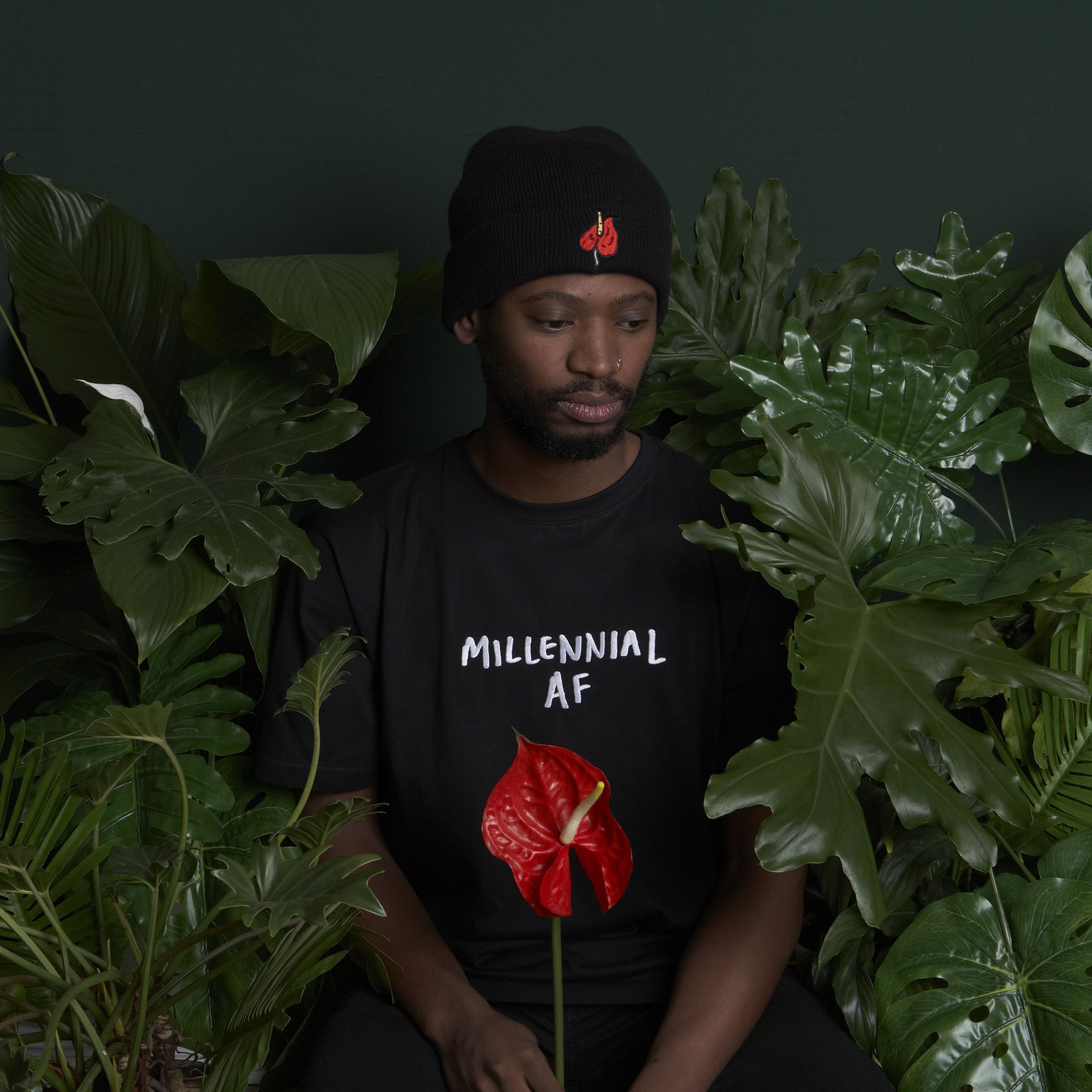 'I want to start conversations around sex and disability'
City Press, 16 August 2020
Meet #Trending's new sex columnist, Makgosi Letimile.
Makgosi, describe yourself to our readers.
Hi! I'm a disabled black woman living on my own in Cape Town.
I relocated here in 2019 to restart my life after my disability in 2016 in my early thirties.
Up to now I've been blogging about sex in a personal capacity, and sharing it on my Twitter and Instagram accounts.
Overall, I have a penchant for a joint and a deep love for sex toys!
What is your personal ethos around sex and sexuality?
I want to share my trials and tribulations, and start many conversations about sex and sexuality in a country where a disabled, dark-skinned woman like myself hardly ever has her voice heard.
I hope readers will join me on this journey and we will all learn to be better, and have healthy orgasms while we're at it.
What topics would you like to tackle?
This will be an inclusive sexual discourse and I would like to add discussions that are often ignored.
Some readers may consider some of these discussions inappropriate, as I write from a queer feminist sex-positive angle, tackling consent to masturbation.
But these are important conversations I think we can all agree are needed.
I look forward to engaging with as many of you as I can. At a time when the world has so much going on with the bigger picture, the more important finer details of life get lost in the process and I'm hoping that, by sparking a conversation once a month, I will live up to the #Trend.
Without further ado, here is Makgosi's first column:
Living alone with a disability means I get a lot of aches and pains that I have to see to myself. Before the Covid-19 lockdown, I was able to access help, but now the story is different. That is, until I started getting familiar with my massager.
Depending on who you ask, it can be called a massager or a wand, and it is both to me.
I massage my body with it, and that includes the tingly bits of my vagina. In the late 60s, it was marketed as a massager aimed at helping target muscle pain, and it works wonderfully for that.
Interestingly, the history of sex toys shows how, from time immemorial, vibrators were sold to help with arthritis, headaches and constipation (yes, really), and the wand – which looked like a household appliance – made it easier to sell to housewives back in the day.
Our attitudes towards masturbation and self-pleasure still need to be worked on.
Until then, we can buy massagers at some retailers without the embarrassment that usually accompanies us when we are exploring self-pleasure.
The wand comes with six pulses and seven speed settings, and it's got a flexible silicone head that can work with the contours of your body.
The speed settings can be adjusted depending on the amount of pain you need to kink out of your body.
Thanks to the wonders of technology, most of the massagers on the market either use rechargeable batteries or have plug-ins that are
TALK TO US
Have a question for Makgosi? SMS the keyword SEX and your question to 35697. You can also email trending@citypress.co.za. SMSes cost R1.50. Please include your name and province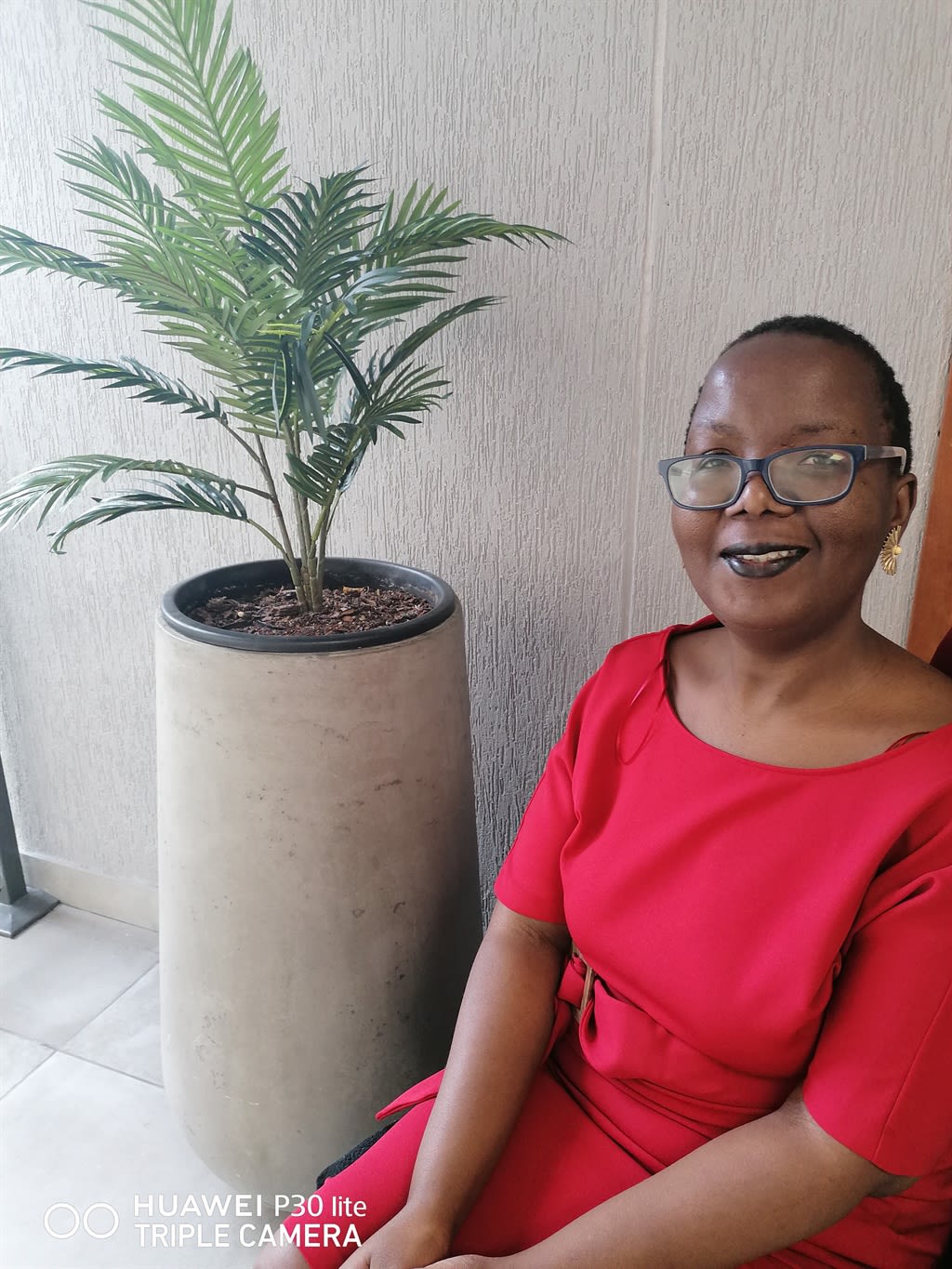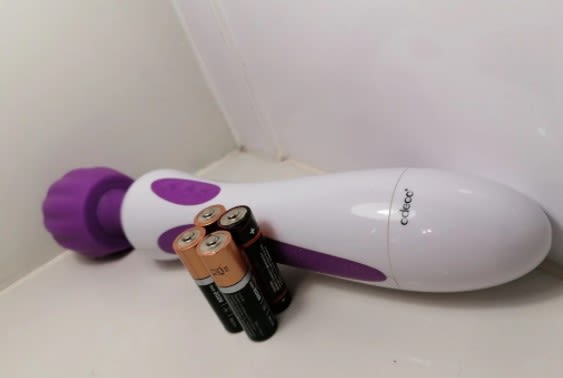 When panties go flying: Meet Soweto's male strippers
Grethe Kemp
City Press, 5 February 2015
It's not something I do every day: pull up to a party venue next to a Supa Quick in the middle of Midrand to watch men take off their clothes.
For the sake of full disclosure – and, dear reader, much will be disclosed in this article – I am not a male-stripper virgin. My first was a white guy with a faux-diamond stud in each ear and it was at a friend's bachelorette party.
He gyrated for 15 minutes to a Black Eyed Peas song and then left for another gig. He charged us R2 000. The bastard!
But the guys I am about to see are very different to him. Sfiso Mofokeng (Flax), Bonginkosi Msimang (Rush) and Vusi Nkosi (Handsome Rob) are an all-black trio of chiselled men called Soweto's Sexiest Guyz.
They sell their services to women throughout the country – from the townships of Joburg to as far afield as Mpumalanga.
How they came to strip is all thanks to their manager, Wawa Mdebuka. Wawa, also a Mafikizolo dancer, was in the gym when he came up with this golden idea: round up the bestlooking guys there, and market them as eye candy for ladies at parties and events.
The group did a few successful gigs – socialising bare chested and getting paid for it – but it wasn't long before the act made its natural progression.
Why not use Wawa's choreography skills and teach them some moves?
And so Soweto's Sexiest Guyz, or SSG, were born. They do everything from performing at clubs and casinos to private bachelorettes, kitchen teas, lingerie parties (where everyone walks around in underwear) and even baby showers.
Today's liberated black women, it seems, don't think twice about paying men to be objectified.
The Midrand venue is all plastic grass and white curtains. About 20 young women – all in white, as per the theme – are lounging on a circle of couches. It's one of those Pure Romance parties – where a host sells a catalogue of flavoured lubes and vibrators. As far as sales go, no one has bitten and the organiser is looking a little deflated.
"The crowd looks dead. I don't think they're drunk enough," I say to Wawa when the guys pitch up.
Rob couldn't make it because of a migraine, but Flax and Rush are raring to go. "Don't worry, we'll make them drunk." Wawa laughs.
---
I had interviewed Handsome Rob at Maponya Mall a few weeks earlier, all aftershave and smooth talk in his pink V-neck, dyed blond dreads and skinny jeans. "Even before SSG, it wasn't hard for me to get women," he tells me. "But now, panties go flying."
Rob walks that line between continually proclaiming his love for the female sex and admitting he used to be one of the world's biggest playas.
"Women are courageous and much stronger than people think – physically and emotionally." I wonder if he might be a secret bona fide feminist. "Do you think women are the stronger sex?"  He laughs as if I had just been intentionally ludicrous.
"They're not the stronger sex. But they are strong, yes." So much for that. All three of the guys have girlfriends and there is one thing they are unanimous on – none of them indulges in the women they perform for, even when offered sex after shows.
Rob has been with his girlfriend, Pretty, for a year and a half and apparently she's supportive of him. She met him after he started stripping. He laughs as he tells of a group of older women – he calls them cougars – who pitched up outside their door after a gig one night.
They were sent away after a few drinks. Rob grins. "I actually wanted to be a gigolo when I was younger. And marry a cougar."
---
Wawa invites me and photographer Lucky Nxumalo into the changing room to take pictures of Flax and Rush getting ready.
They rub baby oil over their chests and don police hats, apparently a favourite among the ladies.
From the bathroom, Rush suddenly yells: "Count me down Flax, count me down!" Flax counts to three and Rush gives a big yelp. "What just happened?" I ask, my eyes positively saucers. "Nah, he just put his G-string on."
"Is it sore?" I ask Rush as he comes out, bandy-legged."It's weird when you first put it on. It feels uncomfortable."
SSG have quite a few gay fans and have even performed for gay men (at an escalated price). It doesn't bother them. "People are people," muses Rob.
Rush and Flax amble confidently around the room.
They do press-ups against a chair to pump up their muscles. Outside, the women are sounding chattier than before, and there are giggles and squeals in the air. It's show time. 
---
As the SSG intro – some digital surges and a man's voice growling, "Aaaarrre you ladies ready to grab some baaalls?" – booms over the speakers, Flax and Rush run towards the circle of women. They strut to the middle and begin to thrust wildly to the beat of John Legend's Baby Tonight.
The room pretty much explodes. Flax grabs one of the women and mounts her on his shoulders, burying his face in her groin. Rush is dryhumping another hard enough to make her hair fly.
The ladies are on their feet, screaming, fanning their faces, falling back in their seats in mock faints. Wawa produces two cans of whipped cream and the guys are spraying it on the women's chests and licking it off.
Then Flax lies on the table, whipped cream on his torso, and a lady leaps out of the crowd and mounts him. There's whipped cream flying everywhere. Then the moment arrives I knew, deep down, was bound to happen.
Flax grabs me by the wrist and pulls me into the middle. Next thing, I'm on the table with this man thrusting violently above me. To the left, some ladies are screaming: "Once you go black, you never go back!"
But there is another sound too, of my Afrikaans colonialist forefathers turning in their graves. Because really, isn't this just the very picture of their fears? A white woman underneath a chiselled, sweaty black man.
I yell at Lucky not to dare take pictures. Which doesn't matter, because there are about 20 camera phones clicking away and the pictures end up on Facebook anyway. One caption reads: "They love it black and dark!!! Dankie white lady!!!"
Ah, social media, how you have screwed me. Now Flax pulls me off the table and tells me to lay on the floor. He grabs my legs and lifts them straight up in the air. I realise I haven't shaved my legs in two days. Flax, if you're reading this, sorry bra.
He continues to thrust and gyrate above me and I'm practically hysterical with laughter. Because, really, the whole thing is more embarrassing than arousing. My moment in the spotlight is over pretty quickly. He leads me back to my seat.
I am absolutely giddy and manage some hoarse cheers as the music segues into the next track – French Montana's Freaks.
The guys have pulled off their pants to reveal their thongs. As I learnt from Rob, SSG never go full monty, just a flash of groin here and a toned butt cheek there.
Wawa tells me the music is very carefully selected, from P-Square and D'Banj for top-level thrusting, to John Legend and Silk for gentle gyrating.
"R Kelly is a favourite," he says. "When that part in Bump N' Grind comes on – 'My mind's telling me no, but my body's telling me yes' – the women just go crazy."