Success is not a big step in the future, it's a small step taken right now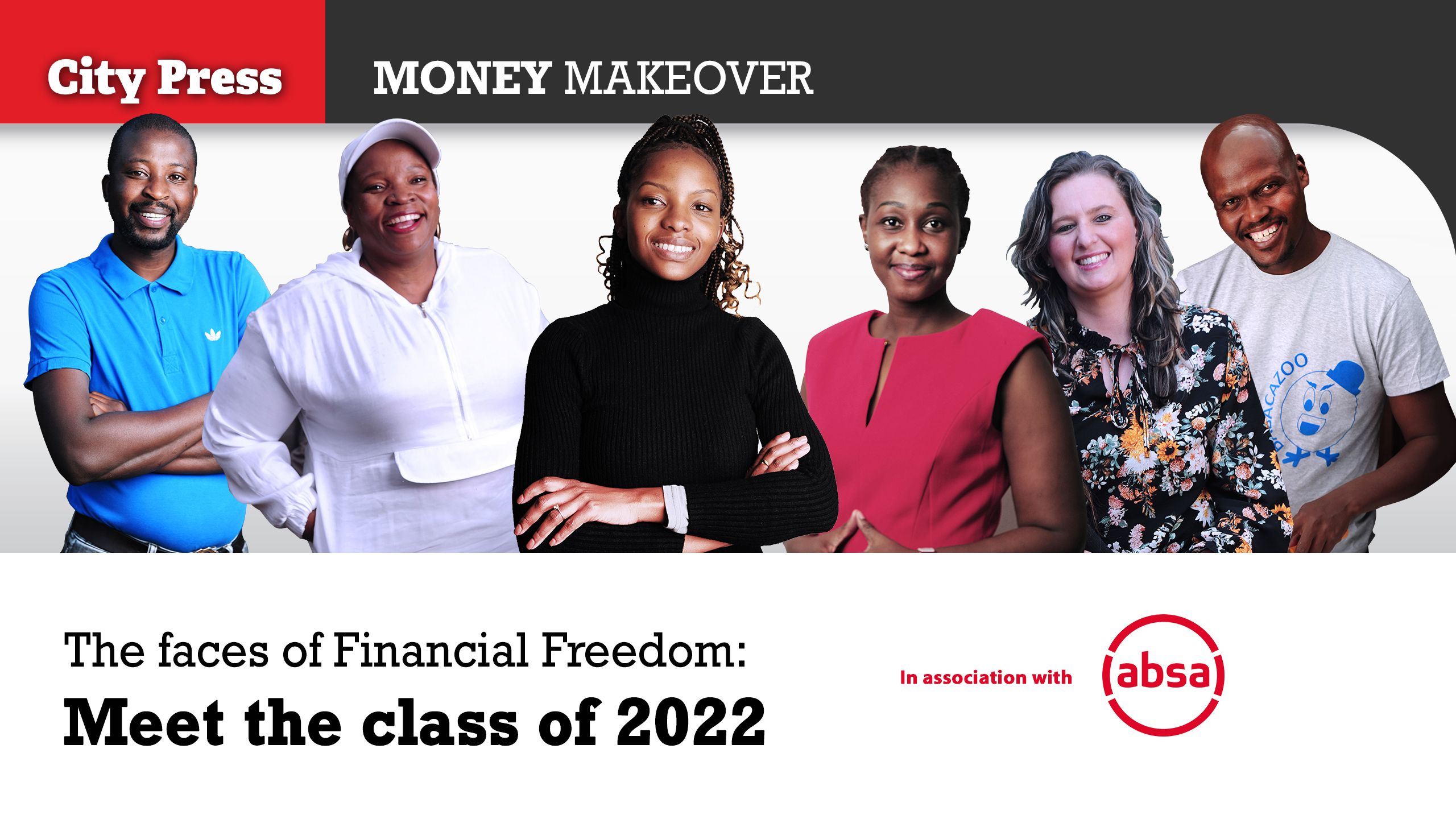 Follow six ordinary South Africans as they take up the City Press/Absa Money Makeover Challenge and undergo a money makeover boot camp. The next six months will test their resolve and make them face tough decisions on every aspect of their finances.
Each candidate has been allocated their own Absa financial adviser who will assist them in organising their finances and reaching their personal financial goals.
The candidates will be required to complete certain financial tasks and to stick to the budgets set out for them to win incentive prizes or be selected as the final winner.
We will be sharing their stories with you and hopefully inspire you to start your own journey.
Chapter 1: Meet the Contestants
MOTSEI
TAKING A MICRO BUSINESS TO THE NEXT LEVEL
Motsei is the owner of VIP Flushable Mobile Toilets, which provides clean and hygienic toilets for events and building sites in Kroonstad, Free State. With experience as an entrepreneur in the food industry, Motsei is looking to expand her micro business.
"The business is doing well, but I believe we can grow it further and turn it into a great business empire, create more job opportunities and become a 'go-to ablution facility' in the future."
Motsei lost her husband in a car accident and feels the responsibility of providing financial security for her family. She has two adult daughters, one of whom is still studying, and she is the guardian to her nephew who has a hearing and speech disability.
My big dream:
To grow our business and go and watch a Formula One race live to watch Louis Hamilton making history.
My worst financial mistake:
After losing my job, I used the money to start a restaurant at a shopping complex. The rent was astronomical, and I lost a lot of money in that venture.
Her adviser:
Quentin Gibbens has 15 years' experience as a financial adviser and specialises in business solutions for business bank clients.
"Motsei's business is a family business, so she needs to protect their current wealth before she can consider expansion. We need to ensure business continuity in her absence (disability/death/retirement), as well as create a legal structure to maintain the lifestyle of her disabled nephew. Her dream of attending a Formula One race will be one of her savings goals; the other will be to save for retirement and appreciate the tax deductions that come with such a product."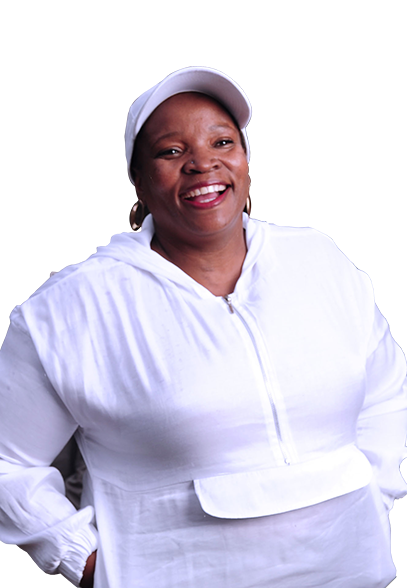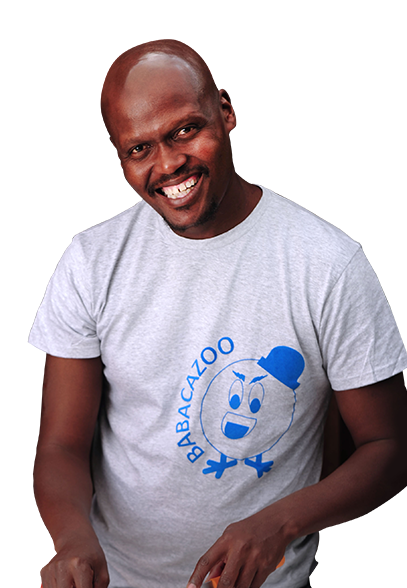 MPHO
MANAGING MULTIPLE BUSINESSES
Mpho is father to a two-year old daughter. He is a township entrepreneur with several businesses in Phelindaba, North West. He wants to learn how to generate money and grow the money he makes from the small businesses that bring him both joy and despair.
Mpho runs a small township fast-food restaurant called Babacazoo Walk and a small T-shirt printing business called Black Market Junction. He supplements his income as a part-time soccer coach and personal fitness trainer, having previously worked as the SuperSport United FC supporters coordinator. Mpho's challenge is in managing these many businesses and deciding which ones need more attention.
"My main financial pressure is to buy enough stock to at least run my restaurant for a week or two and to renovate so I can start doing sit-down meals and hosting events. In the printing business, I would like to buy bigger and better printing machinery and stock, and to venture into other forms of printing."
My big dream:
My dream is to own a chain of restaurants to the standard of Spurs Steak Ranch, Roadhouse or Baobab.
My worst financial mistake:
I buy things I think will enable me to make money, but I end up not making it. I like helping people, so some of my money is among the people in my community who borrowed money and now it's difficult to recover.
His adviser:
Gladnes Masia has nine years experience as a financial adviser and her main goal for Mpho is to be able to grow his restaurant business.
"Even though he has another two businesses, his concentration will be on his food business," says Masia, who has Mpho working on a full analysis of his financials, which include bank statements for three months, income and expenses of all three businesses, and his liabilities.
WISANI
NEGOTIATING BREATHING SPACE
Wisani is in his early thirties and works for local government. Like many households, their income was affected by the Covid lockdown when his partner lost her job. Wisani had recently committed to new car finance.
In order to make ends meet, he took out a personal loan in January. He has two young children to support and the household is under financial pressure. He is determined not to let his insurance policies lapse, especially funeral cover for his mother, as he has been paying in for years.
Like so many households in this situation, Wisani needs a plan that includes negotiating some breathing space with his creditors.
"The reason I have all these debts is that I was trying to balance the cost of living, as the only breadwinner at home. Everything is just weighing on me without the help of anyone."
My big dream:
To finish the house of my unemployed mother, which I started back in 2020, but have been unable to complete due to finances.
My worst financial mistake:
To take out credit I did not need.
His adviser:
Nishen Moodley has been a financial adviser for 20 years, of which the past 16 have been with Absa. He is a certified financial planner and assists clients across all four financial pillars: debt, risk, investment and banking reviews.
"Our strategy is to negotiate favourable terms with his creditors and then to systematically reduce his debt in order of severity. During this process, we will regularly monitor his day-to-day and monthly expenses to determine how best to create disposable income from his salary with the goal of settling his debt as soon as possible. He is eager to change his financial circumstances and I have no doubt that his goal will be achieved."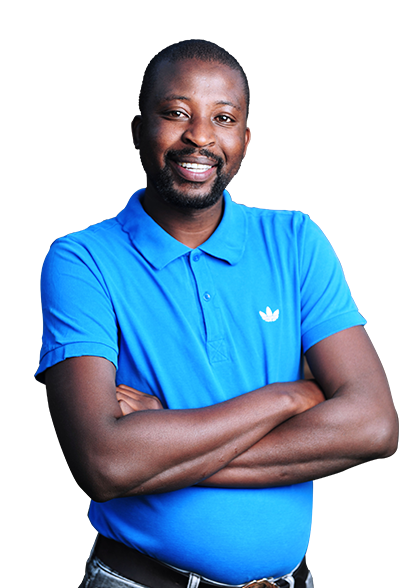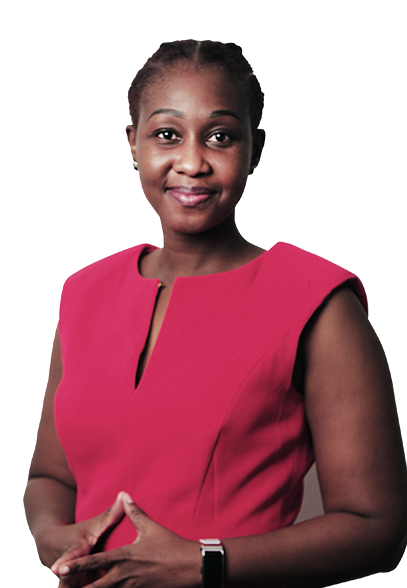 ZINZY
BECOMING MONEY-SMART
University lecturer Zinzy is academically smart but acknowledges that, when it comes to her finances, she has made some "ignorant financial decisions". Managing money is not something you learn at school or university, and, without that knowledge, even well-educated people can find themselves in difficulty.
Zinzy's debts are putting her under financial pressure. They include a large tax bill owed to the SA Revenue Service, which they are deducting from her salary, and a piece of land she cannot afford to build on.
"I have a son and I would like him to develop better money skills than me. I hope to be debt-free or at least have a healthy handle on my debt with savings for emergencies."
My big dream:
I dream of owning a home for myself and my son. I dream to be as financially smart as I am academically. I would love to not live pay cheque to pay cheque.
My worst financial mistake:
I have made many mistakes, including agreeing to buy a sibling a car on the promise that he would pay the instalment; freelancing to earn extra income and not sorting out the tax implications; taking credit to supplement monthly commitments; taking a mortgage on an empty stand, without proper planning around when I would be able to build.
Her adviser:
Phumzile Dube has been in the financial industry for 10 years and seven years with Absa. She loves assisting clients with building sustainable financial futures and wealth through holistic financial planning.
"Apart from her debts, Zinzy is currently sitting on a budget deficit on a month-to-month basis. The good thing about Zinzy is that she has accepted and taken ownership of her previous negative financial behaviour and is willing to put in the hard work needed to provide a better tomorrow."
SANDRA
HAVING A HEALTHY RELATIONSHIP WITH MONEY
Sandra is a 30-year-old physiotherapist, with a young daughter and a fiancé. Her partner works abroad and leaves the family finances to her.
"I have been struggling to manage my finances for the past four years now. It has come to the point where I have to be honest with myself that I simply don't know how to manage money properly."
Her fiancé is yet to build a credit record, so all the family debt is in her name.
"He sends me money, but I end up using it for other things. I just want to pay off all of these things so that I can have fewer expenses."
My big dream:
My big dream is to one day be a property investor, working for myself, making a comfortable living at the same time as creating jobs and opportunities for others.
My worst financial mistake:
My biggest financial mistake was cancelling my retirement annuity and investment account. At the time, I didn't have any other financial commitments. If I had carried on with them, I would at least have some money to fall back on for emergencies.
Her adviser:
Kavilan Sigapragasan has been in the industry for 18 years and providing advice to clients for over eight years.
"I have been fortunate to have met some amazing people over the past eight years of providing advice, and Sandra is no different. Her want and need to reduce her expenses as well as protect her and her daughter's future is what we all aspire to. The six-month journey will see the protection of her income and the security of her daughter's future take place. We also aim to reduce her debt by 15%. We have an 18-month plan to reduce unsecured debt in total."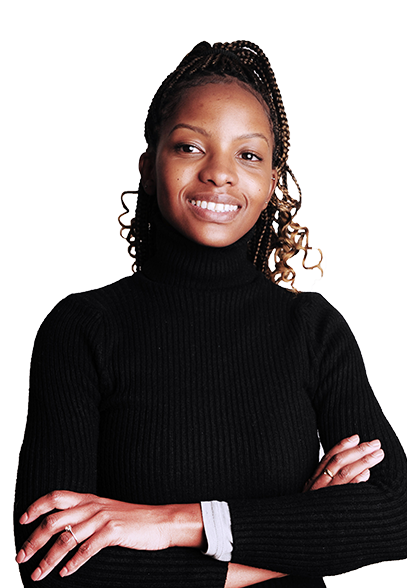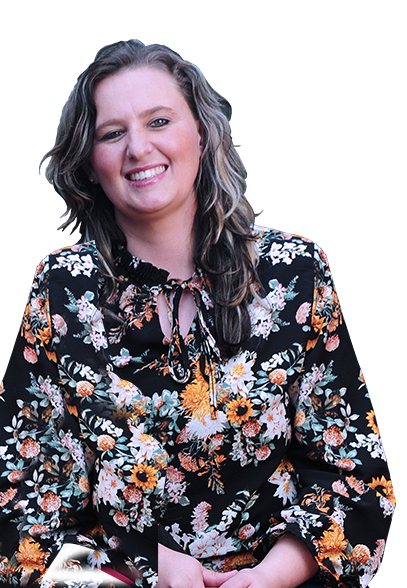 SANET
GETTING FINANCIALLY SORTED AS AN ANNIVERSARY GIFT
Sanet and Marius joined the Money Makeover Challenge as their 10-year anniversary gift to themselves.
"The world is a real roller coaster. We have to provide for ourselves, but we also have parents to provide for and look after."
The couple bought a food truck franchise as a side income. The business is not making money and putting them further into debt each month. Their investment in a rental apartment is also adding to their financial pressures. The rental income is not covering the monthly levies which is leaving the couple out of pocket each month. The couple also have a personal loan taken to support Sanet during her maternity leave.
My big dream:
To give our child a better life than we had; we both had to work weekends when we were in school to put food on the table. We want to make the food truck successful.
My worst financial mistake:
At this stage, we don't know if buying the food truck franchise was a good or bad decision, as we feel like we are just going backwards. We did not do our homework on the high levies when we bought the investment flat.
Her adviser:
Njabulo Moyo has gained working experience in the financial services sector for over 17 years.
"One of their key concerns is debt. The priority is to ensure that we map out a realistic and sustainable financial plan based on their current situation."
Absa business advisers Pieter Myburgh and Tshidi Seko will investigate the viability of their franchise business.
"Their pressing need is that their monthly expenses exceed their income due to the money they pay towards the franchise each month. Looking at the income they generate from the franchise, there is simply not enough income to cover the operations," says Myburgh.
Absa Enterprise Development assists SMEs with access to business development support, markets access and access to funding based on certain criteria's being met. For further information on Absa Enterprise Development you can email ed@absa.africa
You can follow the story on social media #CPMoneyMakeover

Facebook: @CPMoneyMakeover

Twitter: @CPMoneyMakeover
Subscribe below for the Money Makeover Newsletter